We have compared 135 loans. The last update was made on 2.12.2023 in 4 hours 57 minutes.
Personal loans comparision in Australia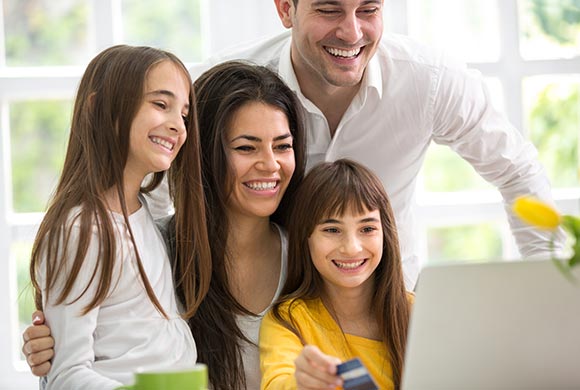 What is a personal loan?
It is an amount––usually up to $100,000––that you borrow from a lending institution as a lump sum or line of credit. Repayments are made over a period of up to seven years with interest charges, so you end up paying back more than you borrowed.
They are used for a number of purposes including but not limited to things like consolidating debt, emergency purchases, buying a car, paying for a holiday or home renovations.
Comparison rate
When researching options, there will be the advertised interest rate as well as the comparison rate. The interest is expressed as a percentage which reflects the amount that will be charged per period (usually monthly) on the borrowed amount. The comparison rate is a percentage that takes into account the interest rate as well as all fees and charges associated with borrowing and so, the comparison rate will be higher than the interest rate when there are additional fees to be paid. For example, if a personal loan has an interest rate of 9.99% per annum but the comparison rate is 11.7% p.a. this would indicate that there are fees and charges to be paid.
When the comparison rate is the same as the interest rate, there are no fees in addition to the interest costs.
The calculation of comparison rates needs to be disclosed as it is a calculation of a hypothetical loan. For example, the rate shown may been calculated on a hypothetical amount of $50,000 over 7 years. The amount and term affect the rate and so needs to be disclosed.
Types of personal loans
There are different loans to suit differing purposes. To find the best loan for you, you first need to decide on the type you'll need.
Secured personal loan. This is backed by an asset to use as security in the event the borrower can't repay their loan. The lender will sell the asset to reclaim the money they lent out.
Unsecured personal loan. There is no asset used as security with an unsecured loan so the interest rates are higher than a secured loan because the lender is taking on more risk by lending without any security.
Car loans. They are offered with the car being used as security for the loan.
Debt consolidation. When you have multiple debts such as credit cards, you can combine them all into one loan with a lower interest rate to save you money in interest charges.
Payday or short term. You are generally able to borrow up to $2,000 for a period of 16 days up to 12 months. The fees and charges associated with this type are usually very expensive. They offer bad credit loans.
Line of credit. You are able to spend up to your preapproved credit limit. You only pay interest on the amount used.
Overdraft. An overdraft gives you credit from your financial institution in the event of your account reaching zero.
For more info see Link to fast loans for more details on personal loan types
Find features to suit your needs
Loan term. Depending of the type of finance, you may be able to get a term of up to 7 years. Some lenders are very rigid in their term options, offering lengths of one, three or five years, so make sure the term you choose meets your repayment needs. A longer repayment period means the monthly repayments will be smaller, but the overall amount of interest you'll pay will be higher.
Competitive interest rate. With so many options on the market, the rates are quite competitive so ensure you check the interest rates across loan products to find the best deal. The rate will be either fixed or variable. Fixed can be a good option to provide predictability for budgeting as the rate won't go up and down like variable does. A variable rate can be great when rates drop but you also run the risk of having to increase your repayment amount if the interest rate rises.
Fees and charges. Most loans come with fees and charges in addition to the interest payments. An application fee and monthly account fee are common fees to be wary of.
Flexible repayment options. Making extra repayments to pay your debt off early can save a lot of money in interest charges. If this is something that you're looking for, be sure to check that your loan offers this option as some lenders charge a fee to repay early.
There is a huge amount of differing options so have a clear idea in mind of the features that will suit your needs. Keep in mind that the cheapest option might not always be the best if it doesn't come complete with all the loan options you wish to take advantage of.