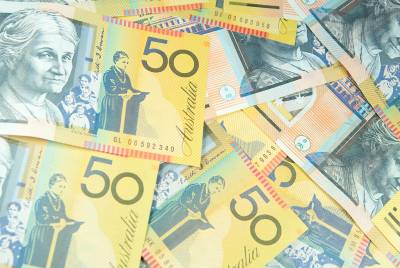 Can I get emergency cash fast?
When you need money for an emergency, it's often imperative that you can gain access to the cash as quickly as possible. Traditional lenders have a number of hoops to jump through before they'll approve a loan and this can be a timely operation. There are many online lenders who can have your loan application approved in minutes and––providing you get the application in on time––have the money in your account that same day.
Sameday Payday Loans
The loans with the fastest (often sameday) turnaround time are payday loans, also called cash loans or short term loans. The loans are usually up to $2,000 with a maximum term of 12 months. Payday lenders can operate entirely online 24/7 with technology allowing for electronic signatures, meaning you don't need to leave your house and there's no paperwork involved–– fast, efficient and environmentally friendly! There's a downside to payday loans though; they are generally much more expensive than traditional loans.
Payday loans are fee-based, meaning there is no interest rate charged but there are establishment fees and monthly fees. The establishment fees are capped at 20% of the borrowed amount, with a monthly fee capped at 4% of the borrowed amount. For example, a $2,000 loan with a 12-month term will attract an establishment fee of $400 plus a monthly fee of $80 over the 12 month period. Fees totalling $1,360 over the course of 12 months for a principal amount of $2,000 is very high, but this is a price that might be worth it for your unique circumstances when needing money within 24 hours 7 days a week.
Read for more information on emergency loans.
Speckle Small Loans
Speckle is a not-for-profit offering small loans of $200-$2,000 for half the price of Payday lenders, with a term from 3 to 12 months. Their application and signing process is entirely online.
To be eligible you must:
be an Australian citizen or a Permanent Resident
be at least 18 years of age
earn a minimum of $22,000 per annum
Like payday loans, Speckle is fee-based with an establishment fee of 10% and a monthly service fee of 2% of the principal amount. Half of what Payday lenders charge! Most loans are approved within 2 hours and they generally have the money in your account in one business day. Not quite as fast as some payday lenders offering same day finance but perhaps an acceptable time frame considering you'll only pay half the fees of a payday loan!
For more information visit speckle.com.au
Can I get a loan outside of business hours?
With online providers, you can apply online 24 hours a day, 7 days a week but the loans are only processed during business hours, meaning if you applied on Saturday, you'll need to wait until Money for the loan to be approved and then possibly a further business day to see the cash in your account. Unfortunately, it's just not possible to obtain a loan entirely online at the weekend as banks are unable to transfer funds outside of business hours.
However, it is possible to get a loan on a Saturday or Sunday (depending on store operating hours) from payday lender's physical location. If they have a brick and mortar store near you, you are able to walk out with the cash in your hand at the weekend.

Instant cash loans online 24/7 in Australia
rating:
4.5

/5 from

18

votes.