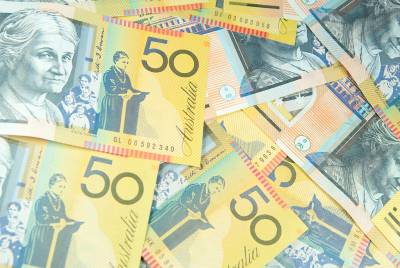 What is the difference between secured and unsecured personal loans?
A secured personal loan is backed by an asset that you own, used as security for the lender. An asset such as a car, property, cash, term deposit or other high-value assets such as jewellery can be offered as security for the loan as a way to protect the lender against the risk of default. If the borrower doesn't make their loan repayments for whatever reason, the lender can sell the secured assets to recover the money they lent out. A secured personal loan is safer for the lender as they can simply sell the secured asset if the loan repayments aren't made. This added level of safety means that interest rates are usually lower than unsecured loans.
An unsecured loan is a loan given without the borrower offering an asset to use as a backup in the event that they can't repay their loan. An unsecured loan is less risky to the borrower in the sense that their personal property is not at stake if they fail to repay their loan. However, the lender may try to recover the funds via other methods and so, the borrower doesn't get off scot-free if they don't repay their debt. Because there is no asset as a safety net to fall back on, when considering an unsecured loan application, the lender may rely more heavily on aspects such as the borrower's credit history, credit rating and income consistency and amount. They want to be extra sure that the borrower is likely and able to repay the loan.
The loan term differs greatly between a secured personal loan and an unsecured personal loan with the range for unsecured being 1 to 7 years compared to up to 15 years for a secured personal loan.
Benefits of an unsecured loan
Despite higher interest rates than secured loans, unsecured loans can have lots of benefits:
Your personal property is not at stake. If for whatever reason you are unable to repay your loan, you wont lose your home or other assets.
Flexibility. You can use the funds as you choose rather than for a specific purpose such as car loan with the car being offered as security. You can use an unsecured loan for things such as school fees, a holiday, debt consolidation––almost anything!
Competitive interest rates. While the rates are generally higher than a secured personal loan, they may be much more competitive than the rates of a credit card. If you're paying off a number of debts at a high rate, you could consider consolidating the debts to a personal loan at a lower rate.
Choose options that suit your needs. This is a very common type of loan that most lenders––traditional and otherwise––have on offer. Due to the number of unsecured loan products on the market, there is lots of choice available to find the right loan for you. You have the ability to choose the length of the term, the loan amount and whether the interest rate is fixed or variable. Having a wide range of choice means you can find a loan specific to your lifestyle needs.
How much can I borrow?
Generally, unsecured personal loans are for $2,000 up to $70,000, although it depends on which lender you go with as some will only lend up to $50,000 and others will go up to $100,000. For amounts higher than this, a secured personal loan may need to be considered.
Where can I get an unsecured loan?
Most lenders, from banks and credit unions through to non-bank lenders, will have their own version of an unsecured personal loan so you should be able to find a product to suit your needs. Traditional banks have rates sitting at approximately 8.99% to 12% while alternative lenders who consider applicants with bad credit have much higher rates for unsecured personal loans, with comparison rates in excess of 50% per annum.

Unsecured personal loan in Australia
rating:
4.5

/5 from

25

votes.