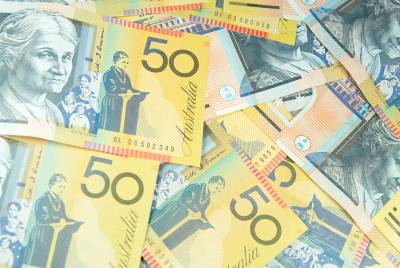 What loan options are available?
Centrelink Loans
This is not a loan as such, but rather an advance payment of any money you're entitled to in the future. Rather than wait for your Centrelink payments, they can be paid to you early and then repaid out of future Centrelink payments.
No Interest Loans (NILS loan)
Under the no interest loans scheme (NILS), low income earners can borrow up to $1,500 to be used on essentials. Repayments are made over 12 to 18 months and the best part is there are no credit checks, no interest and no fees or charges! This is a good option for anyone with bad credit.
To be eligible for a no interest loan you must have one of the following:
Health Care Card, or
Pensioner Concession Card, or
After-tax income below $45,000
Low Interest Loans
A StepUp loan allows low income earners to borrow between $800 and $3,000 with a low interest rate which is fixed at 5.99%. There are no fees and charges which makes this quite a cheap option. The loan can be paid back weekly, fortnightly or monthly over a loan term of up to three years.
To be eligible for this loan you must:
have a Health Care Card or a Pensioner Concession Card, or be receiving Family Tax Benefit A (and)
have lived at your current premises for more than three months.
Short-term loans
A payday loan or small amount loan lets you borrow up to $2,000 for a period ranging from 16 days to 12 months. Payday loans come with hefty fees and charges so cheaper options should be investigated first.
Credit Cards and Small Personal Loans
Some traditional lenders offer small personal loans and credit cards to low income earners if they meet the minimum income requirements. These options are generally expensive with high interest rates, fees and charges.
How to Compare Loan Options
Factors to consider when comparing loans:
Loan term. This is the length of time you have to pay back the loan. A longer loan term means cheaper periodic payments but could attract a higher interest cost.
Rates. The interest rate is charged on the remaining balance of the loan and as such, a low rate is best. It will remain the same over the loan term if it's fixed or could change at the lender's discretion if it's a variable rate. The comparison rate takes into account the interest rate as well as other costs of borrowing which makes comparing loan options simpler.
Repayments. This determines how often and how much to pay back to the lender. It is usually a fixed amount paid weekly, fortnightly or monthly. It's a good idea to check whether you can vary the repayment amount or pay the loan off earlier than the loan term specifies.
There are many different loan options available for low income earners to access with varying features. When considering your options, it's important to make sure that each aspect of the loan suits your personal circumstances before committing to anything. As a low income earner, the last thing you'll want to do is get locked into a commitment you can't afford, so be sure to have a solid understanding before rushing in.

Low income loans in Australia
rating:
4.5

/5 from

34

votes.