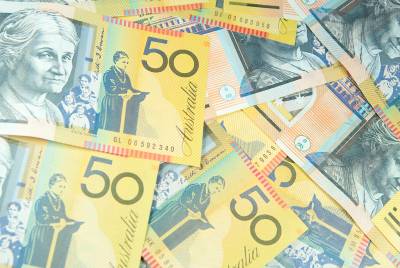 What is a mortgage?
A mortgage (also known as a home loan) is a long term loan used to purchase a house or land. Home loans are generally repaid over a term of 25-30 years, although the term can be shorter. The interest rate is a main factor to watch out for because it can have a massive impact on your repayment amount. It's wise to keep your eye on interest rates, as a small change in rates could be the difference between thousands of dollars per year in repayments.
Mortgage features to consider when making a comparison
Fixed vs Variable interest rates. You have the option to decide whether you want to choose fixed or variable interest rates. Fixed interest rates are locked in for a set period of time while variable interest rates can go up or down at any time. Fixed interest rates can help you with budgeting as the repayments stay the same so there won't be any surprises in your future repayments like there could be with variable. Variable rates generally allow you to contribute extra payments which reduces the overall interest cost. By having a variable rate, you can most the most of rate drops but you'll have to come up with the extra money for repayments if rates rise.
Comparison rate. The comparison rate is calculated on a hypothetical mortgage amount by taking the interest rate, plus all fees and charges into consideration. It's a way to compare mortgage products by getting an idea of the overall percentage you'll be paying on your desired mortgage amount.
Offset account. A very worthwhile feature to have, an offset account is attached to the mortgage and works like an everyday savings account. Any amount sitting in the offset account directly offsets the loan amount, meaning you are charged less interest. For example, if your mortgage is $200,000 and you have $30,000 in an offset account, you will only be charged interest on $170,000, the mortgage amount less the amount in the offset account.
Additional repayments. Most loans give you the ability to make extra repayments but it's sometimes not an option with fixed rate loans so It's worth checking as extra repayments could see you save years on your loan and thousands of dollars in interest charges.
Redraw. A redraw facility allows you to withdraw any money you've accumulated in your loan by making extra repayments. Most home loans offering additional repayments will have a redraw facility so the borrower is free to use their money as they wish whenever they need it. Although not quite as flexible as the offset account, this is a really great source of funds should you need to access cash.
Rate splitting. There are benefits to both fixed and variable rates and if you can't decide which is the best option for you, you can have the best of both worlds! A portion can be split into fixed with the other variable. This allows for an aspect of stability due to the fixed portion while allowing the flexibility to make extra repayments and take advantage of any rate cuts.
Loan-to-value ratio (LVR). LVR is the percentage amount the lender will lend against the property value. For example, a maximum LVR of 80% means the lender will offer up to 80% of what the house is worth, meaning you'll need to come up with the other 20% yourself as a deposit. Some loans are able to go all the way up to an LVR of 95% but generally a deposit of under 20% will require you to pay lenders mortgage insurance (LMI) so the lender is protected in the event that you cannot repay the loan.

Home loan comparison in Australia
rating:
4.5

/5 from

32

votes.