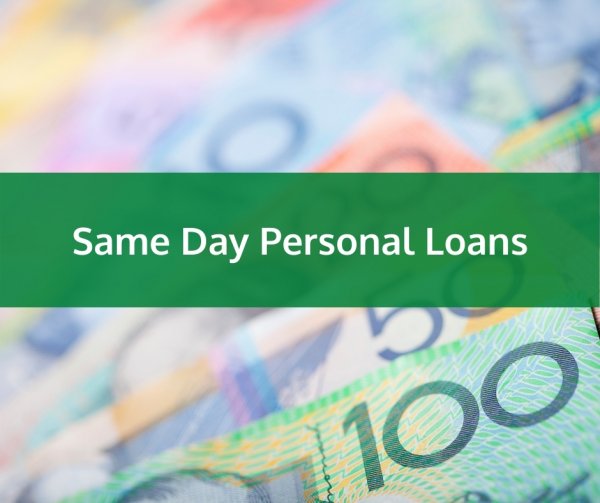 The term 'same day personal loan' refers to a situation wherein the personal loan is processed and released within a single day. This is within the assumption that the loan is requested with all the lender's requirements already prepared by the borrower. Also, the borrower's eligibility is fully recognized, and the amount is transferred accordingly.
It is already common knowledge that if the borrower has a strong financial position, his/her personal loan application will have a higher chance of getting assessed faster and also a fewer chance of encountering complications. Having a strong financial position can help the lender in easing up with the analysis because it indicates less risk for the borrower to avoid repayment.
There is also an alternative route in processing and releasing the loan faster. That is through availing of the premium offered by the lender. Consequently, the interest rate will get higher.
Why Do People Choose To Take Out Same Day Personal Loans?
There can be many reasons why people opt for same day personal loans. The obvious reason is that the amount is needed on that day. Mostly, the amount requested will be used for the following situations:
Medical bills
Rent
School fees
Emergency renovations
Mortgage repayment
There are also other reasons such as availing an item on rush sale or offered that day only. It might be a piece of clothing, a gadget, or even airplane tickets.
How Much Do Same Day Personal Loans Cost?
To illustrate this, here is an example. Assuming that the principal amount of the loan is $10,000 and the contract is within 3 years. Below are various interest rates and their respective values based on the $10,000 loan:
8 percent interest rate = $1,281
11 percent interest rate = $1,786
14 percent interest rate = $2,304
17 percent interest rate = $2,835
Who Offers Same Day Personal Loans?
There can be several lenders that offer same day personal loans in your region. This includes credit unions, major banks, some other smaller banks, and online-only lenders in Australia.
Note that if the lender offers same day personal loans, any borrower can avail of it. As mentioned, this type of loan is only possible if the borrower prepared all possible requirements and there is no question of his/her eligibility. A potential borrower with a stronger financial position can have faster turnaround times than those with weaker financial positions.
How Do I Get Same Day Personal Loans?
If you are looking to avail same day personal loans, you must ensure that you meet the criteria set by a lender. Although the criteria can differ from one lender to another, there are many common aspects. Here are the following:
Age is 18 or above
Must be a permanent resident
Must be employed
Business is not bankrupt
Loan lenders who are offering same-day personal loans might also require you to meet the minimum requirements of the following aspects:
Credit rating
Job tenure
Income
Obviously, documentations are a must in any official transaction. Upon applying for same day personal loan, here are the things commonly requested by the lenders:
Identification proof
Residency proof
Proof of employment
Proof of savings
Proof of income
How Do I Compare Same Day Personal Loans?
To decide which offer has the best same day personal loan option, you need to compare the details. You can consider 5 ways for such comparison, namely: type of interest rate, advertised rate, comparison rate, fees, and features.
Type Of Interest Rate
If you are to compare same day personal loans, the first thing you must consider is the type of interest rate. Identify which lender or offer has a variable-rate loan or fixed-rate loan.
If you wish to avail of a variable-rate loan, know that the interest rate is not steady. It means that it can fluctuate at any given time. There will be periods where the rates can go higher, and there will be times that rates can go lower.
For fixed-rate loans, no matter what happens, the rate set initially will remain all throughout. Selecting either of the following is a real gamble. If you happen to opt for a fixed-rate loan, you might feel bad if the variable-rate loan will have decreasing rates, which is also true for the opposite.
Advertised Rate
Now that you've selected the interest rate type, the next thing you must do is select the rate amount. They are also known as 'advertised rates', for a reason. The number is meant to appeal to a borrower's decision since there will always be a misconception that 'lower' equates to 'better.
Have a quick glance at the advertised rates and proceed to the next thing to be compared. You can make a decision then after you have all compared the necessary information.
Comparison Rate
As you have checked the advertised interest rates, also check the comparison rates. These refer to the 'actual' cost of the personal loan. They are combinations of the advertised interest rate and the main fees.
There is a possibility that a personal loan with a high advertised rate and small fees might actually cost less money, long-term speaking, compared to a certain personal loan with a low advertised rate and large fees.
Fees
Consequently, you will be looking to compare fees after you are analyzing the comparison rates. In this context, the fees refer to the charges demanded by a lender that can significantly affect the life-of-loan cost of the same day personal loan. The main fees that are required from you might be the following:
Upfront or application fees
Ongoing or account-keeping fees
Fees for early exit penalty – which is a charge for paying off the loan early
Fees for redraw activation– which is a charge for using the redraw facility
As an example to show how much you might be paying in monthly fees for the whole duration of the same day personal loan you are approved of within a 3-year contract, here is a breakdown:
$3 monthly fee = $108
$6 monthly fee = $216
$9 monthly fee = $324
$12 monthly fee = $432
$15 monthly fee = $540
Features
As you finish looking at all those numbers, it is now time to look out for the features, which are the additional procedures or policies that are meant to be favorable to any borrower. It is important to know that if a loan is more flexible, then its payment is easier to manage.
There can be some lenders who will provide a redraw facility. This feature allows you the chance to re-borrow the money you've already paid ahead of schedule.
How is that possible? This is so because of the existence of another feature. The said feature allows a borrower to repay way ahead of schedule for a chance to reduce the future amount of the interest.
Who Has The Cheapest Same Day Personal Loans In Australia?
Unfortunately, it is impossible to determine who offers the cheapest same day personal loans in Australia because of two reasons. First, there are a lot of variations offered by any lender. There are different rates for every type of loan and borrower.
An example of this is when a borrower with a high credit score is provided lower rates compared to those with low credit scores. The second reason is that the market for a personal loan is very competitive and changing constantly.
If someone is offered the 'cheapest' same day personal loan on a particular day, that can be untrue on the following day. Take note again that 'cheapest' isn't always the 'best.
Who Has The Best Same Day Personal Loans In Australia?
Similar to determining the cheapest same day personal loan in all of Australia, finding which has the best may be impossible. To recall, there are 5 ways of comparison as you request for a same day personal loan.
Some lenders can have the lowest advertised rate. Some also may have the lowest comparison rate. In short, there are lenders who are considered the 'best if the basis is one criterion at a time.
What Are The Advantages And Disadvantages Of Same Day Personal Loans?
Like any other transaction, there will always be a positive side and a negative. In availing same day personal loans, there are quite a few pros and cons. Here are the following:
Pros
Quick money
Obviously, you can get the amount you requested within a single day. This is great for emergencies and meeting deadlines for the purchasing deals you have ever wanted.
Cheaper compared to credit cards
Credit cards are built for the purpose of emergency spending, but they can have more interest rates compared to those of same day personal loans.
Structured repayment plan
Compared to credit cards, same day personal loans are more structured in terms of repayment plans. You might also have the possibility to avail a more flexible arrangement.
Cons
Application process
Since the processing and releasing time takes almost one day only, the requirements can be extensive. Meanwhile, a credit card doesn't require anything as you use it.
Borrowing costs
Although availing the same day personal loan gives you money quicker than a credit card, there are other charges included also. This can lead to reducing the value of the amount you want to loan for.
Risk of default
Same day personal loans can put you at more risk of default. If you failed to pay, you might be chased down relentlessly. Aside from that, your credit rating will automatically suffer from such.

Same Day Personal Loans
rating:
4.5

/5 from

112

votes.