Indigenous Australians may find it harder than others to get a housing loan, so we provided this information for you to learn more about how to get support for your home loan applications, as well as to be able to compare different home loan options in Australia's mortgage market.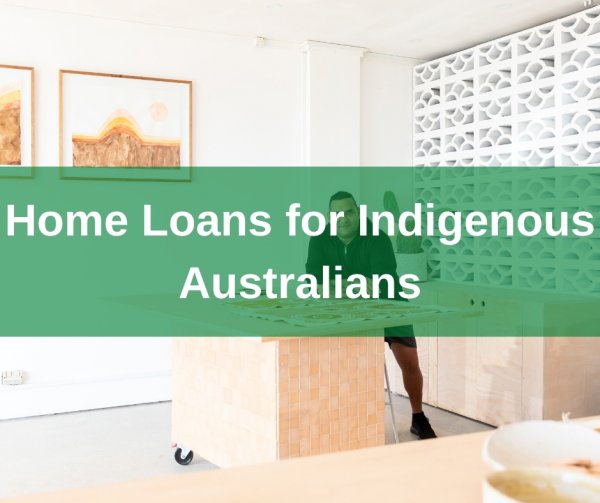 Getting extra support
Generally, an indigenous Australian can apply for any home loan that suits their needs. However, there are also options to get extra financial support, whether it be a financial grant, lower interest rates, or even direct financial help to better ensure the subsequent monthly payments after the purchase.
The Indigenous Home Ownership Program
Indigenous Business Australia (IBA) offers a lending scheme called the Indigenous Home Ownership Program specifically designed for the needs and circumstances of indigenous Australians. Through the IBA's program, applicants can avail of a lower interest rate, and there is no need to bring a considerable deposit sum to get a loan in the first place.
To keep the amount of the monthly payments down, the terms of their loans are spread out over a lengthy amount of time, with additional options in certain situations to extend the terms, even more, all to help the borrower have an easier time managing their finances. If the land where the house will be built is communal land, more support is available.
IBA Loan Eligibility
First, and true to the name of the lending scheme, a borrower must have either a Torres Strait Islander or an Aboriginal background. They must also be at least 18 years old and must have some savings on hand and ready to be shown so that they can make a deposit. With regard to the savings requirement, however, there are financial assistance options for this so that those with little to no savings are not entirely shut off from the prospect of owning a home.
The Application Process
The IBA Website has forms that applicants can download and fill out in order to express their interest in getting a loan with the IBA. After submitting these forms, applicants will have to wait until there is sufficient funding available for them. Unlike conventional lending institutions, the wait time with the IBA has an additional process because the IBA has to first ensure the availability of funds before allowing loans to be taken out. After the IBA determines that funds are available, they will invite the applicant to have a formal application.
While there are cases where the IBA may directly lend money to a borrower, there are also some cases where the IBA will directly provide a partial loan, with the rest of the loan coming from another lender.
Ultimately, the end result will be determined on a case-to-case basis, depending on the availability of funds from the IBA and from third-party lenders.
KeyStart
For the indigenous people of Western Australia, there is another option available: the KeyStart Aboriginal Home Loan scheme.
Under this scheme, there are two main options: the usual process with direct ownership over the home or a shared ownership scheme with the Housing Authority.
Deposit requirements under this lending scheme can be as low as 2%, and borrowers are not charged extra for making additional repayments.
Conclusion
Whether a loan through the IBA or through Keystart is the right choice for you will depend on your financial circumstances and location. The sooner you can ask yourself if you would rather have lower rates, early prepayment options, and easier applications at the cost of longer payment terms, the more clarity you will have in ultimately deciding.
 

Home Loans for Indigenous Australians
:
4.2

/5 from

178

votes