Milton Graham is a debt collecting firm. They offer 1st and 3rd-party debt collection as well as consultancy services. They are one of Australia's largest debt collectors. They are also the Government Collector of Choice.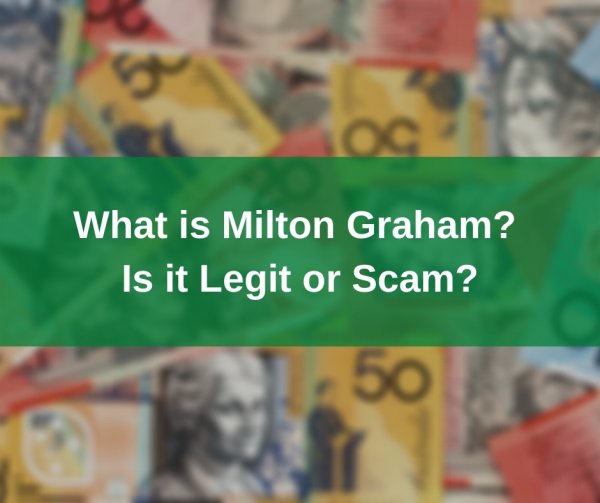 As members of the Australian Collectors and Debt Buyers Association, they follow ethical practices.
The debt that Milton Graham may be very small even takes just a few hundred dollars. Even if it can be scary, don't ignore their calls and just answer them. At the end of the day, it's best to talk to them to get everything sorted out and to avoid it from escalating.
It's not recommended for you to ignore Milton Graham. They have over 20 years of experience in this area and they're pretty good at looking for ways to pay up. If you want to have peace of mind, deal with them right away. That will be your best strategy.
If you're having financial difficulties at the moment, they're very understanding. They have a code they have to abide by and there are rules and regulations in place to stop them from harassing you.
If you're unsure how to deal with this situation, there's a National Debt Helpline that you can contact for advice or you can call us for free to find out our recommendations. Each situation is different so we'd like to know about yours and how we can help you.
The only way to stop Milton Graham from calling you is by either paying up your debt or by negotiating on an initial settlement amount. Whatever your situation, you should address the issue right away and get it sorted out before it blows out of proportion.
Frequently Asked Questions about Milton Graham
Why is Milton Graham contacting me?
If you've received a call or an SMS message from Milton Graham, you might have a matter with one of their clients. Usually, the SMS message reads "Please contact Milton Graham on 1300 554 191" Then they'll also give you a reference number. The number is for their call centre office in Australia. They're only calling because you either owed money from a bank or a service provider. Those institutions may have not been successful in getting you to pay and as a last resort, sold it to Milton Graham for recovery.
Is Milton Graham Legitimate?
Yes. Milton Graham is a legitimate company based in Australia. They have over 20 years of experience in debt collection.
Is my credit rating affected?
Yes, and most likely it already has been. But if you intervene early, you may only wind up with a small mark.
How did they get my details?
The bank where you applied for your credit card application, phone plan, or car loan passed your debt and details to Milton Graham. They do this as a last resort when you were not responding.
How can I make payment arrangements?
Most people make the payment with Milton Graham. But if you're not confident to deal with them because of some negative reviews online, you can use our mediation services to help you.
Should I avoid responding?
No! Even if it's a mistaken identity, it's best to respond to them to let them know. Besides, they're very good at contacting you. Even if you won't answer your phone, they'll find other ways like calling your family members or even look for you while you're in the workplace.
How do I stop them from sending me letters?
Like most debt collection agencies, they will send letters of demand if you have missed the deadline of payment or if you have been unresponsive to their calls. The only way to stop the letters is by contacting them to work out the details. You can address the issue with them or work out an agreement.

What is Milton Graham? Is it Legit or Scam?
:
4.2

/5 from

54

votes