According to the Australian Bureau of Statistics, nearly 46% of all businesses across Australia experienced a rise in their operating expenses recently.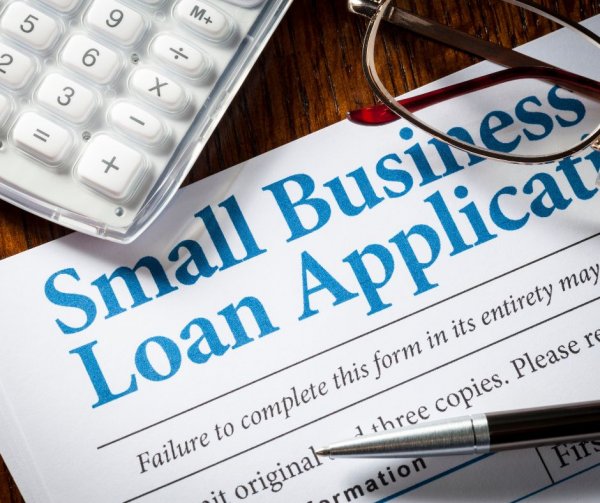 So, before you read any further, we want you to know you're not the only one who's actively seeking a business loan in Australia.
It's important to understand that:
It's not your fault - global inflation has brought many businesses to this point.
Since more businesses are applying for loans, loan acquisition isn't as easy as it used to be.
To successfully acquire a business loan, you need to educate yourself and compete a bit harder now. So in this article, we'll walk you through the entire process in detail.
Types Of Business Loans
For anyone who's considering business loans in Australia, it's essential to know that there are two major types of loans. These are:
Secured loans
Unsecured loans
Secured loans are easier to obtain. These are more flexible and are often based on low-interest rates. That's because you back the borrowed amount with a business asset or a residential property that you own.
When applying for unsecured loans, you do not back the borrowed amount with any of your property. Thus, there's a greater risk for the lender, which makes it harder to get this type of loan.
You can read this guide from Westpac for more information on secured and unsecured loans.
Where Can You Get A Business Loan In Australia?
In Australia, you can get loans from the government or private lenders depending on your situation and loan requirements. The government usually offers a limited number of schemes and programs, while private lenders tend to offer an array of flexible loans.
Government Business Loans In Australia
The government of Australia offers business loans on three levels. This includes:
Federal-level
State-level
Local-level
Federal-level loans are granted to businesses that meet national growth requirements, such as contributions to international trade.
State-level loans are for medium and small-scale businesses that meet the state's agenda, such as creating job opportunities in a particular sector.
Local-level government business loans are for small businesses supporting the growth of a local area. These loans are easier to acquire compared to federal- and state-level loans.
Amongst these, the most popular ones are:
Coronavirus SME Guarantee Scheme Phase 2
This scheme was initially introduced to assist pandemic-stricken businesses. Today, any self-employed individual or non-profit organization with a business of less than $50 million annual turnover can apply for the loan.
You can use the acquired loan for operating activities and business expansion. But you cannot use it for purchasing financial products or residential properties.
Sustainability Loan QLD
Under this scheme, primary production businesses operating in Queensland can apply for a loan of up to $1.3 million. The government isn't charging any initial fees on loan acquisition, but you'll have to opt for a fixed interest rate to pay it back in one, three, or five years.
Here's a complete guide from the Australian government. And here you can explore more business loans and grants funded by the government.
Private Business Loans In Australia
When we speak of private business loans in Australia, we're talking about banking and non-banking institutions that lend loans on their own terms. Note that these lenders may have higher interest rates than government business loans.
But on the upside, you can acquire any amount that you desire and use it as you wish.
Some of the most reliable business lenders are:
Zip Business Capital
OnDeck
Prospa
Business Fuel
BizCap
Octet
ScotPac
It's not in the capacity of this post to break down and review each of the reputable lenders named above. Therefore, we recommend you compare them on Straya Loans. You can search loans of your interest by value or by on-going offers.
How To Apply For A Business Loan In Australia
Generally, the process of applying for a business loan in Australia is the same as any other finance process. Here's a brief overview of the essential steps:
Step 1: Know Your Finances
Before you seek a loan, know the net profits, current income, expenses, and plans of your business. Prepare a proper document to list these figures against your business plan.
Make sure your documentation communicates how you will use the acquired loan and when you will repay it.
Step 2: Estimate An Amount & Choose A Loan Type
Based on your finances, calculate your ideal money bracket. Know the least amount of loan you require, as well as the maximum amount you can take (i.e. an amount your business can generate and pay back).
Once done, determine the type of loan you want to apply for:
Secured or unsecured loan
Government or private loan
After choosing the loan type, shortlist the loans that meet your requirements.
Step 4: Prepare Documents
Before approaching the lender, ensure you're legally eligible to apply for a loan in Australia. Next, prepare documents that explain:
Your business plan
Financial progress over the last three years
Ratio calculations
Personal financial information
Also, it's a good idea to scrutinize the lender before you apply for a loan with them. Check out if there are any hidden terms.
Step 5: Get An Expert's Advice & Apply!
It's always a good practice to get an opinion or two from experts before applying for a loan. So, before submitting your application, hire an accountant to review your documentation and suggest what can help. They may enlighten you with ways and options you wouldn't know otherwise!

How To Apply For A Business Loan In Australia
:
4.2

/5 from

22

votes