Here are the seven best discount websites and apps that you can use to save your hard-earned money.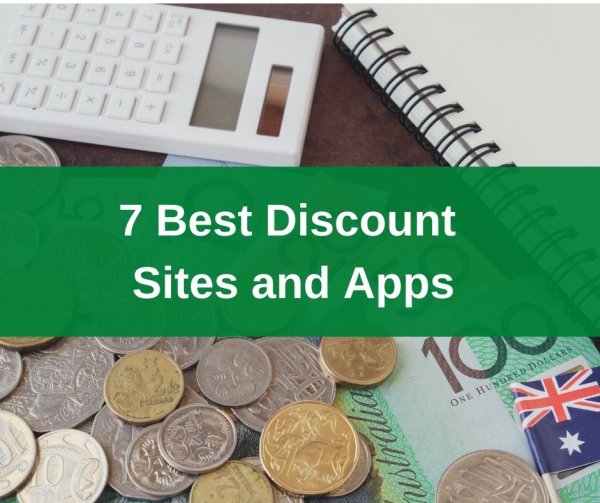 We all like getting price deals on the things we buy, no matter how small it may be, because even the tiniest of savings eventually add up. But discounts usually pop up when we least expect them, and the best way to have them knocking on our doorsteps is to have websites or apps that do just that: scan thousands of available deals and present them right in front of us.
With that, here are the seven best discount websites and apps that you can use to save your hard-earned money.
Groupon
We are starting off our list with the most well-known discount website in Australia. You will be hard-pressed to find an Aussie bargain hunter who does not know about Groupon, and with good reason: they have so many offers across different kinds of items at any point in time.
No matter what kind of shopper you are, or no matter what kind of item you are shopping for, you can bet that Groupon has a deal for you. And that kind of vastness in their offers is exactly what makes them so well-known as the best discount website.
If you need more reasons to go check Groupon out, you should know about their local deals service. All you have to do is put in your postcode, and Groupon automatically finds good discounts in your area. That means when you are traveling to new places, you can still get good deals with Groupon.
Skyscanner
For those of us who are more into traveling to places by plane, Skyscanner is by far the best place to look for flight deals.
The way it works is that you input your travel origin and destination along with the travel dates, and Skyscanner automatically looks up various flights across different airlines and gives you a list of different prices.
It does not just look into one-way flights, however. It also gives you options such as connecting flights if it can make the trip cheaper. Also, the list they give you does not just have prices, but also the flight durations, so you have all the information you need to choose which flight deal is the best for you.
If multiple airlines have concurrent promos and you are not sure which one can offer you the lowest price for a flight, Skyscanner is definitely one of the first things you should also look at.
Wikibuy
Wikibuy is not a standalone website or app per se. It is a browser extension that you can click on when you check out on a shopping site, and once you click on it, it helps you find and get the best deal possible for the thing or things that you are buying from that site.
True to the wiki brand, the extension is powered by millions of shoppers who also use the extension, and they all contribute to help each other find the best possible deals.
With certain retailers, Wikibuy also gives you additional rewards. They also offer cashback deals which can be a great addition to all the discounts you are already getting.
OzBargain
Like Wikibuy, Ozbargain is also powered by a community of users, all of whom post whatever specials, discounts, and giveaways they come across.
Since it is largely community-driven, you can expect to find deals from across a wide range of selections, and the deals do not just include items; they also include restaurant dining and even discount codes for online shops.
One of the unique things about OzBargain is that its users are able to post competitions on whatever deals they are finding. The user who posts the best deal for a certain item gets a prize. So if you also want to get your competitive juices flowing on top of getting wonderful deals, OzBargain might be the site for you.
Cudo
Cudo is another discount website that primarily focuses on deals for restaurants and dining, but they are also steadily expanding their reach to include all kinds of products.
They also have discounts for travel, and this is not just limited to flight deals; they also have discounts for cruises. So if you are looking for that luxury experience on the sea and you want to get a good deal for it, too, Cudo should be on your list of websites to check out.
Every day, they have featured discounts in their Today's Deals section, and it's a race for the fastest shoppers with the fastest hands. These limited deals have some of the best discounts on the site, so if you have a quick eye for these things, you are definitely in store for wonderful deals with Cudo.
Red Laser
Combining bargain hunting with the latest technology, Red Laser lets you scan a barcode with your phone, and it automatically looks up the best deals for that item after scanning.
Once the app finds a deal for you, you can shop for that item straight from their app if you think it's a better deal than the one which is right in front of you. For those of you who like to maximize their use of technology, Red Laser is a must-have app.
It's the best for those who have specific items in mind and would rather shop for deals for that item instead of being bothered to browse a whole catalog of selections containing items that they may not even be interested in.
Coupons
We're not talking about literal, physical coupons, but it's close; Coupons is an app for grocery shoppers that allows you to link your store cards and coupons to the app so you can save them all on your phone for easy checkout.
The Coupons app is all about efficiency. You will no longer find yourself looking for paper somewhere in your bag; all those discounts are right in your phone, accessible with just a few taps.

7 Best Discount Sites and Apps
:
4.2

/5 from

8

votes